Whether you are a new or returning patient,
we are excited to see you!
Hours: Monday: 8:30 a.m.-12:30 p.m. 2 p.m.-5 p.m.




Tuesday: 2 p.m.-5:15 p.m.




Wednesday: 9:30 a.m. – 12:30 p.m. & 2 p.m. – 6 p.m.




Thursday: 8:30 a.m.-12:30 p.m. 2 p.m.-5 p.m.




The second Saturday of every month: 9-11 a.m.




Friday-Sunday: closed

Address: 1120 Mars Hill Rd. Ste 105




Watkinsville, Georgia 30677

Phone Number: 706.310.0575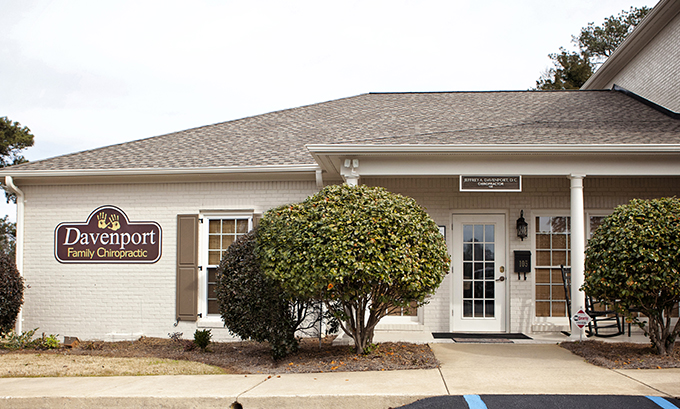 Come See Us!
We are conveniently located in the heart of Watkinsville, Georgia, directly across from the Oconee Middle School at Butler's Crossing in the Church Hill Condominiums. . Davenport Family Chiropractic has served the community of Oconee and Clarke Counties for nearly 17 years and is the oldest and best known Chiropractic office in Watkinsville, Georgia.
Davenport Family Chiropractic serves the community as more than just a natural health care provider. We are active in our community with many charities. We have sponsored Food Drives, Toys for Tots, Extra Special People and most recently, we raised considerable donations for a local non-for-profit organization which works with women and children who are survivors of domestic violence. We also participate in several other events yearly to bring chiropractic awareness and education about natural health care to every member of the community.